HISTORY and PHILOSOPHY
A little history about Seirinkan High School
Seirinkan High School was founded in 1926. The founder, Hirayama Tetsudo, initially created an all-girls school at a temple in Tsushima City, Aichi Prefecture. Around 1959, the school grew large enough to have a new school building built to better help the students' future educational endeavors. The school started introducing more programs to cover a diverse set of skills for students who preferred different and exciting paths towards their future. As the school continued to progress, they started to pursue relationships with international schools for foreign exchange opportunities. Along with these fruitful opportunities and growth, the school had to make its most recent move to Aisai City in 2018 where it is currently offering its education and continuing its use of the guiding principles which have shaped the school since its founding days.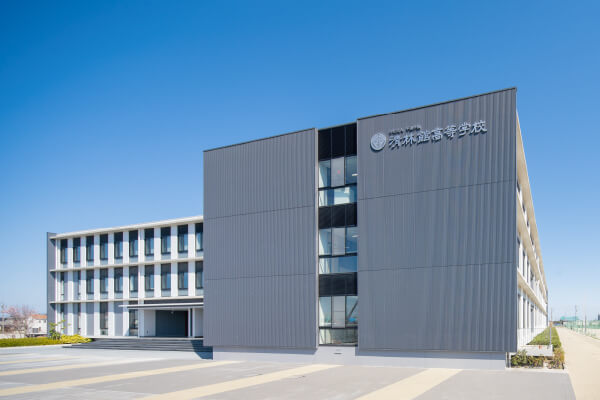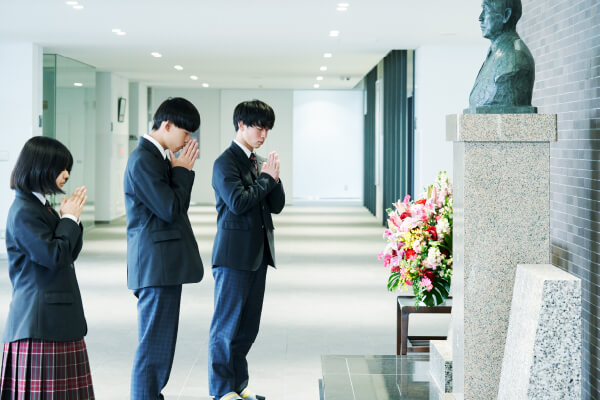 Philosophy
Seirinkan High School is based on the founding spirit of, "The Whole School and One Family". The school creed is faith (gratitude), working (service), actuality (truth). We aim to, "Develop a personality that can treat all the people of this world as a family and serve for the sake of others". Our educational goals are necessary to foster rich humanity with a spirit of altruism and service that pursues not only one's own happiness but also the happiness of others while contributing to the future society. It is about acquiring a certain academic ability and realizing the course that the students wish to pursue. Our educational policy is focused on developing of well-rounded and high academic ability students, and a curriculum based on each person's character and individual advancement of social skills that focuses on "empowerment and autonomy". Seirinkan encourages the growth of an international spirit through global understanding and exchange.
COURSES
Seirinkan High School currently offers 3 departmental programs which are the Bunri course (the Special Advanced course and Selective courses), the Kokusai course (International course) and the Shingaku Sogo course (General course), and each course has its own specializations depending on what the students are looking to pursue. The details of the information for each program will be highlighted separately on another guide for a more in-depth insight into them.
"Bunri Tokushin"
With its individualized learning program, the Bunri Special Advanced Course caters to the students who want to concentrate on a specialized course. Students are carefully guided how to learn independently while also helping them to acquire the ability to meet their aim, which is, to enter a competitive public university. Another advantage for the Bunri Special Advanced Course is the amount of time that a student spends with the course.
"Bunri Senbatsu"
Through the regular classes and supplementary lessons, students in the Bunri Selective Course will benefit by elevating their academic ability starting from the basics. Students in this course will have full support in realizing their dreams before entering very competitive public universities or a prestigious private university of their choice.
"Kokusai"
Students in the International Course are encouraged to learn about and understand global issues by focusing on English language education and international exchange programs. Students can then use the knowledge they acquire to move on to higher levels of education.
"Shingaku Sogo"
The General Course is aimed to make students achieve a fulfilling school life by balancing learning and club activities while preparing them to be ready to take the challenges of the higher-ranking schools of their choice.
SCHOOL LIFE
School hours and classes
The school hours of Seirinkan High School fall within typical Japanese school hours. Usually, homeroom classes begin at 8:50am and regular classes start at 9:00am. Each class is 50 minutes long with a break of at least 10 – 15 minutes between each lesson. During the break time, students are free to study, talk with friends, or relax. Classes end at 3:30pm with club activities starting after school finishes. Subjects offered during regular school hours follow the standard core curriculum provided by the board of education. These include Japanese, Math, Science, History, and English along with other specialized classes like music and home economics.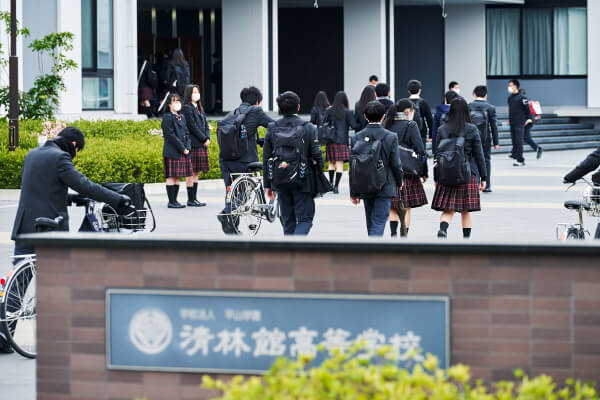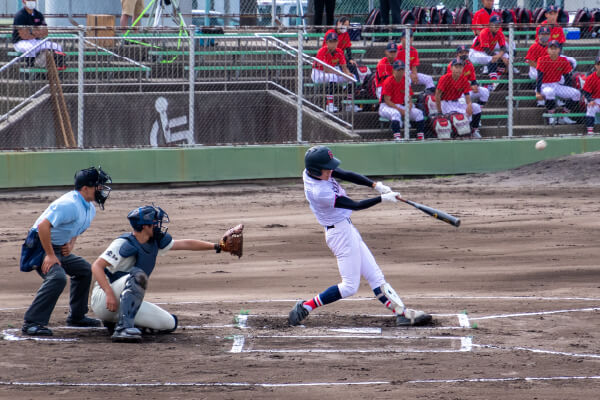 Club Activities
Club activities are a major part of the educational experience in which students participate. They allow students to explore in depth not only their academic interests, but personal interests as well. Many club activities are offered such as sports clubs (basketball, baseball, volleyball, handball, etc.), music clubs (brass band, hand bells, Japanese drums), traditional club (tea ceremony, Japanese chess) and others. The school also has circles which are similar to a group meetup. In circles, students have the opportunity to participate in activities that they enjoy with fewer students. Club activities promote a sense of camaraderie among the members and are a great way to strengthen bonds with others.
Study
Students have the opportunity to study in an environment conducive to learning. There is a media room which functions as a study room. The room is similar to a library in terms of the atmosphere it provides. It is very quiet, which allows the students to focus on their studies. Each floor also has sets of tables available for students who prefer to be in an area where they can study as a group in a more casual atmosphere. They can also greet friends walking by and have them join in their study groups.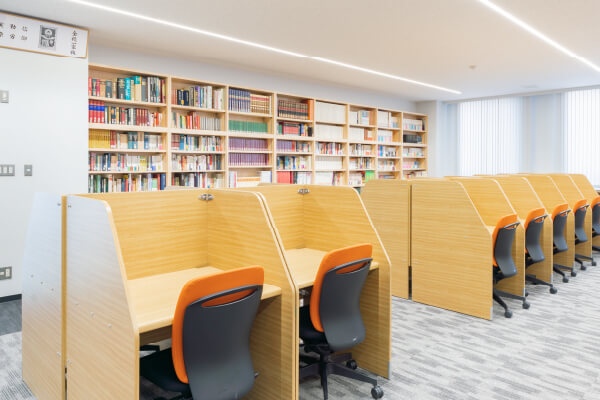 FACILITIES
The school has several types of rooms that serve to provide a comfortable school atmosphere. The main classrooms are equipped with modern technology to enhance and support the learning process of the students. The equipment includes projectors with electronic whiteboards that also double as normal whiteboards. The other rooms are the kitchen room for home economics purposes, the media room where students can study and use school provided laptops, the science room where students can make experiments come alive, and two gyms. One of the gyms has several basketball courts and enough space for other sports like volleyball, badminton and others to also be active. The other gym is a smaller one that can be used for sports like table tennis, karate, and kendo.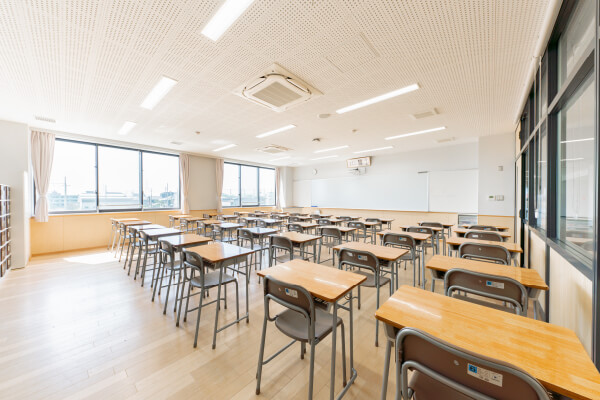 Classroom
In order to incorporate ICT in classroom learning, projectors that support electronic whiteboards are installed in all classrooms.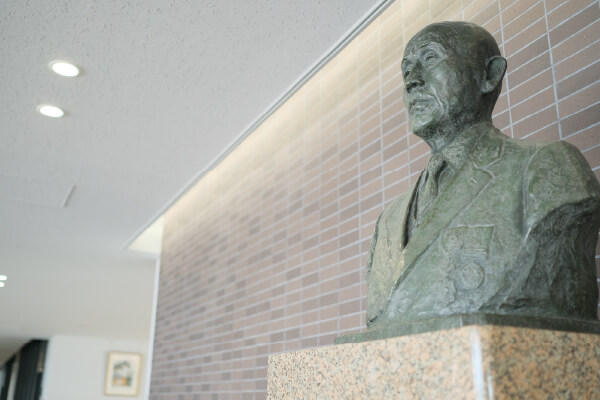 Entrance Hall
Spacious entrance that allows access to different areas of the school. There is also a lounge and a multipurpose lobby at the back part of the building.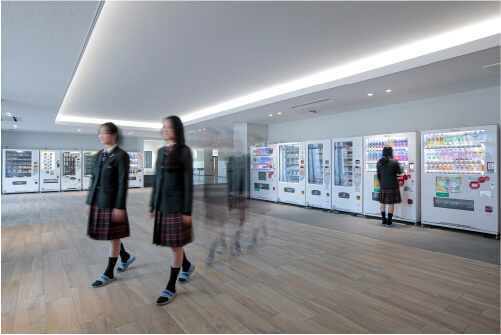 Student Lounge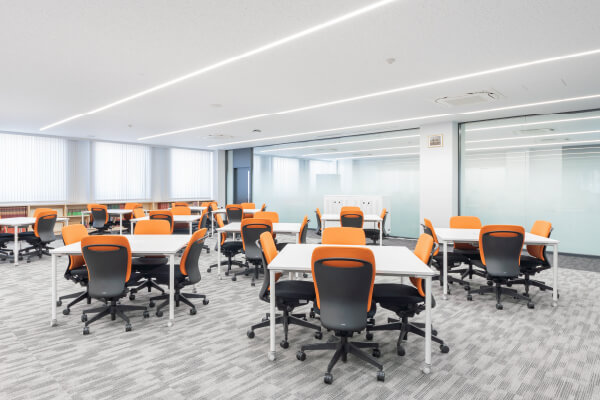 Media Room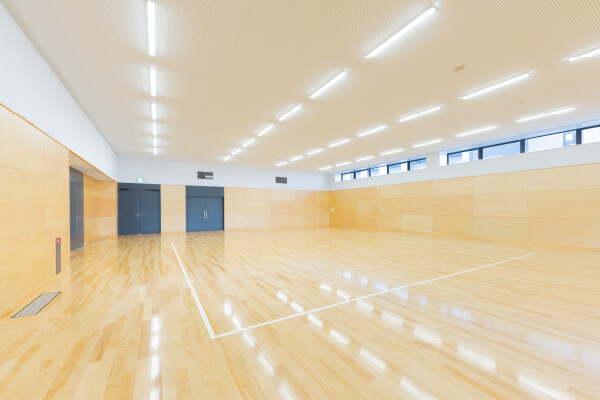 Martial Arts Gym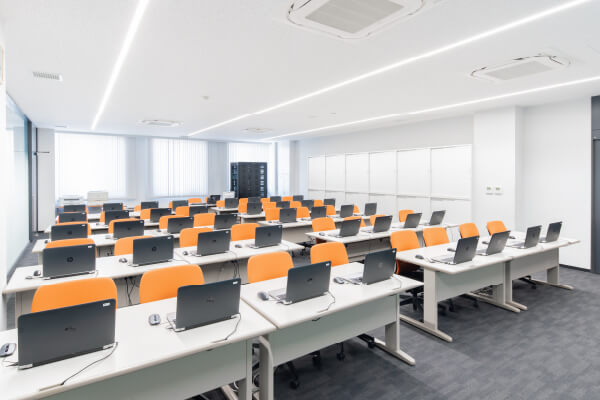 Computer Room
SCHOOL UNIFORM
School uniforms for a comfortable school life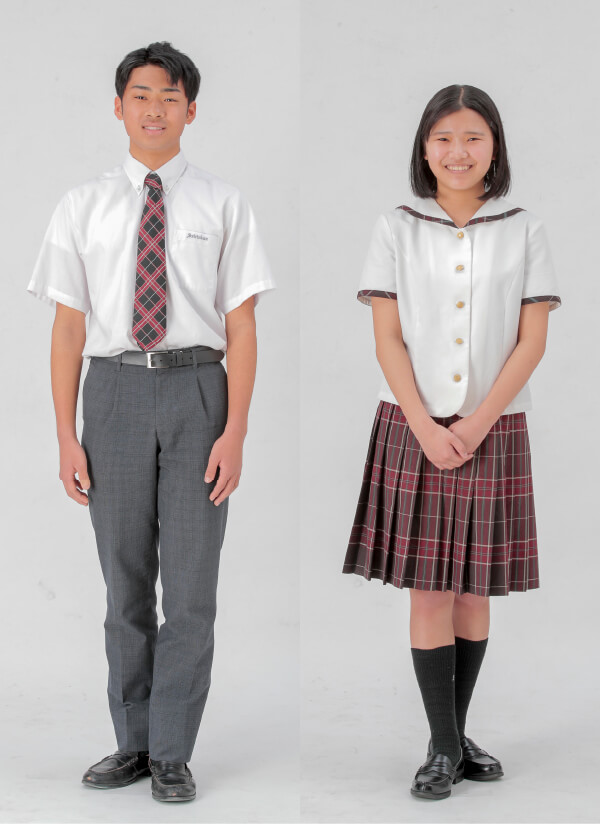 Summer:
Summer uniforms are refreshing and active.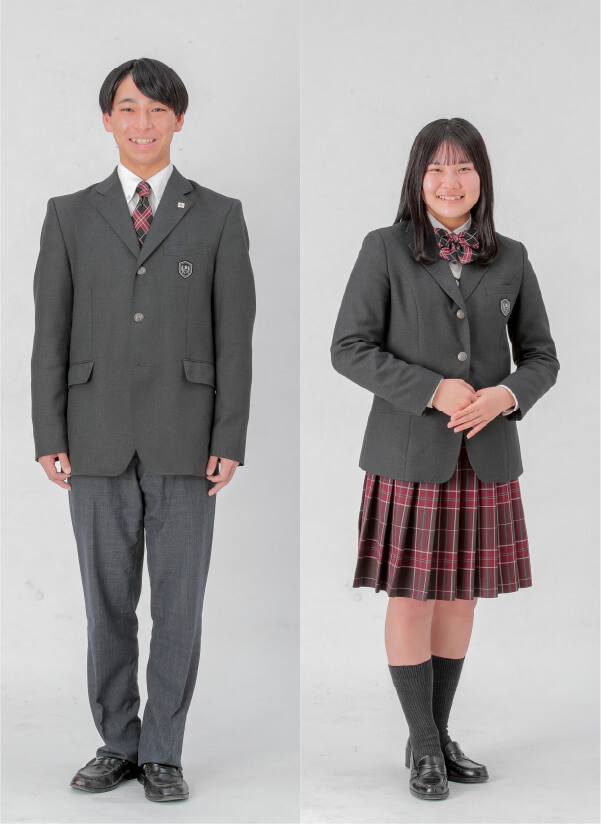 Winter:
Chic blazer style for both boys and girls.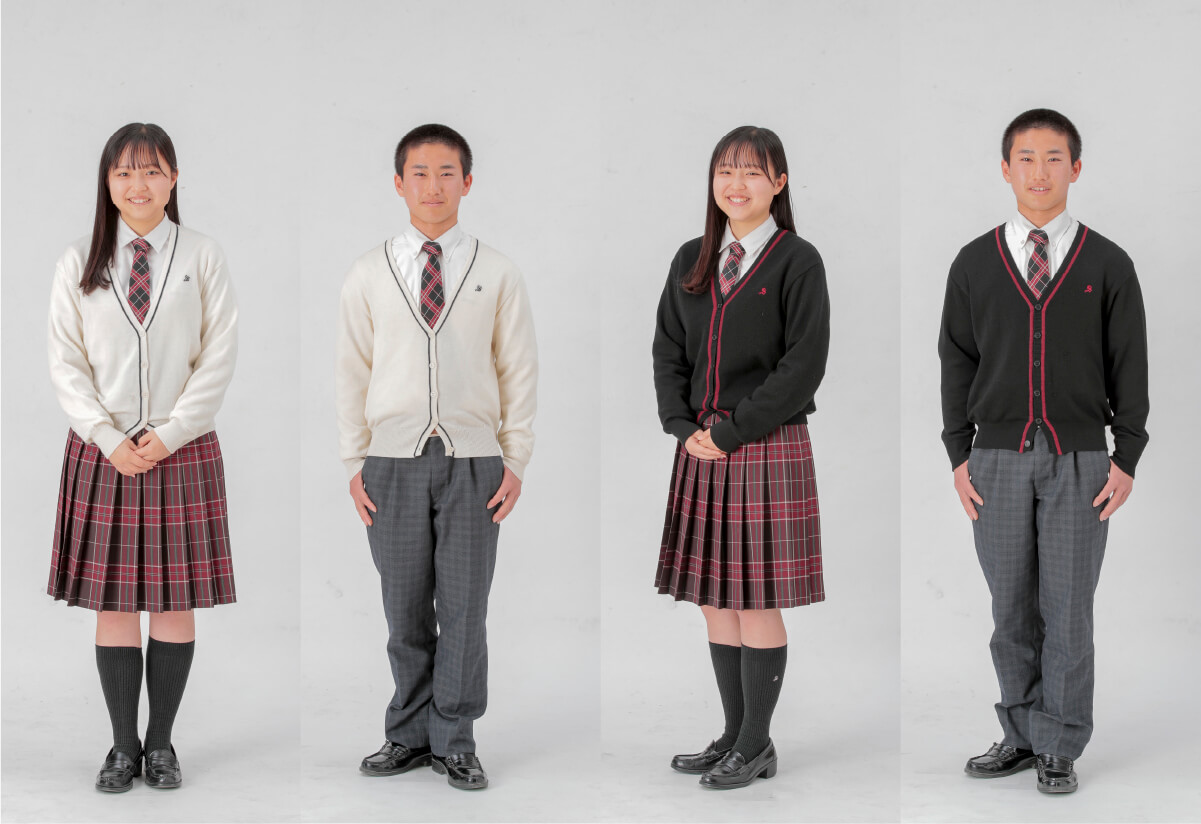 All season: Students can enjoy various styles depending on the time of the year.